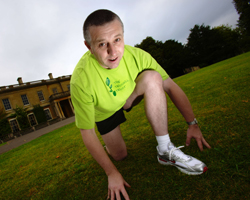 Bob Hayward is a sought after consultant, facilitator and speaker with particular strengths in the area of internal communication and employee engagement to support large scale change programmes.
He has designed, delivered and led a number of enterprise-wide communication initiatives for Global Companies across a broad range of disciplines. This breadth of commercial insights and deep understanding of people at all levels enable him to build rapport, credibility and influence quickly.
Find out more about Bob Hayward
You have a company-wide message to communicate internally. You need to have it accepted and understood by your people. Will everyone buy into it? Will some try to undermine it? Everyone involved needs to understand your vision, feel part of it, be motivated by it and pull together to achieve it. Are you confident that enough of your people are on board with your key initiatives?
Be More Effective solutions produce immediate and sustainable improvements; developing high performance, addressing specific business challenges, achieving agreed objectives, improving key processes, enhancing employee enagement and developing relevant skills.